An installation, troubleshooting, or swap: our more than 1000 service engineers are ready to quickly get your customers (back) up and running with their digital TV, Wi-Fi, or telephony. We provide them with all the necessary support to provide the best service and the right advice. This ensures that customer visits are not only efficient but also contribute to building the right experience for your brand.
'First time right' for efficient customer service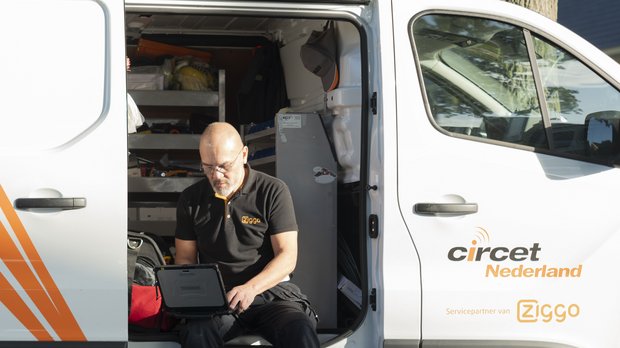 We provide the right answer to your customers' inquiries immediately. Often, this can be done perfectly without a visit from an engineer. This is easier for the end customer and more cost-effective for you. If a customer visit is necessary, a service engineer will come with the right know-how and all the necessary spare parts.
Service Cruiser helps us with this. This platform manages our workforce efficiently and provides a real-time overview of the stock in warehouses and the vans on the road, among other things. This ensures that we consistently guarantee fast and efficient customer service.
Realistic work situations with your equipment.
The practical lessons at the Circet Academy take place in realistic simulations of physical workspaces with your equipment. Under the guidance of experienced trainers, we prepare our engineers optimally for the required certifications and ensure they meet your safety and quality standards.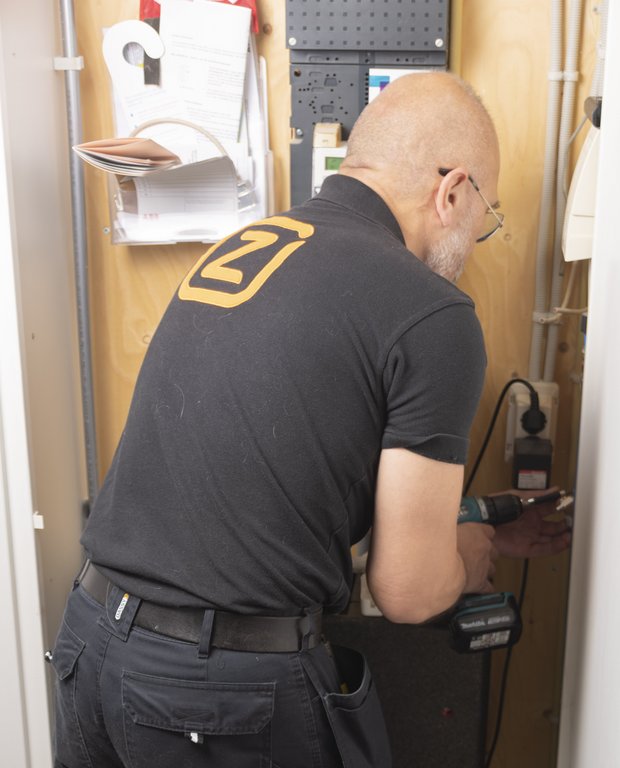 Our service engineer: technician and advisor
Your customers are always assisted in a friendly and secure manner. In addition to a wide range of technical training, our service engineers also receive training in safety and soft skills such as customer orientation, commercial insight, professional attitude, behavior, and communication.
Customer-friendly and commercial
This way, they help your end customer to use your equipment and software correctly. But they also take the opportunity to promote additional services, from upgrading the telecom package to a Wi-Fi booster or a temporary commercial promotion.
Quick interaction between in-home and infrastructure
If it turns out that an intervention in the infrastructure is needed during an installation or in the event of a malfunction, we can quickly assist your end customer. We simply do this by involving our colleagues from the infrastructure division of Circet.