Anyone who turns to Circet can rely on a practical approach to any challenge related to telecommunications and energy networks, from the initial contact with our employees to flawless execution by skilled technicians and customer-oriented service, all through sophisticated engineering. Our employees, who are there to relieve customers of all worries, are all specialists in their field. And we train these specialists in our own Circet Academy. This way, we assure our clients that each of our employees meets the highest standards in terms of quality and safety.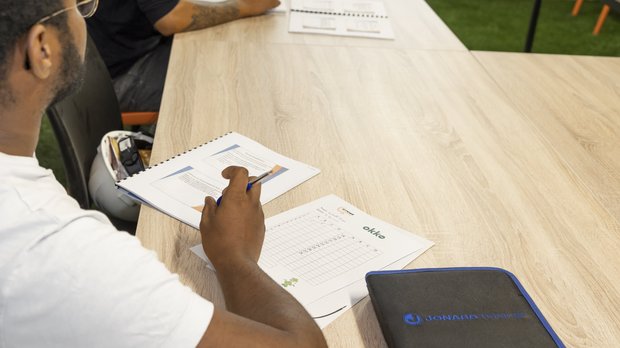 Comprehensive training offering
We organize training for all our employees, from technicians to engineers and installation and maintenance technicians, from dispatchers to customer service representatives and project managers. In the training, we cover every aspect of telecom, network technology, and smart energy applications: coax, fiber optics, mobile, in-home telecom, smart meters, charging stations, and more. Our training combines theory and practice and is conducted by specialists in their field. Leveraging our years of knowledge and experience, we also provide tailored training to meet the specific needs of our clients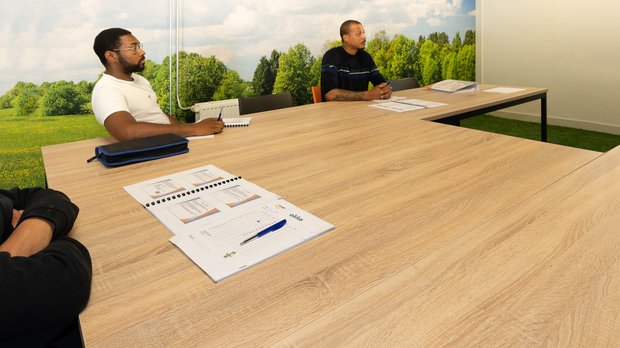 Practical technical training
Our practical lessons take place in realistic simulations of physical work environments. All the equipment, tools, components, and instruments that a technician encounters in practice are available. We simulate realistic situations, and technicians practice in a safe manner under the guidance of experienced trainers. This way, we prepare them optimally for the required exams and certifications, ensuring that our field employees perfectly meet our customers' high safety and quality standards
Soft skills
Circet employees must be ambassadors for our clients. Therefore, we understand better than anyone how important the non-technical skills of our workers are. That's why, in addition to a wide range of technical training, we also offer training in areas such as safety, customer orientation, commercial vision, professional attitude, behavior, and communication.
Furthermore, as a dynamic company, we also invest in entrepreneurship. We encourage our staff and invest in strong leadership to successfully carry out complex projects for our clients, according to their wishes and needs
Continuing education and workplace coaching.
The Circet Academy not only offers one-time training courses but also refresher courses and specific workshops to continuously improve the knowledge of our employees. Our field coaches continue to train employees on the field. It's an enthusiastic and practical approach that aligns with our hands-on attitude. This is how we continuously enhance the knowledge of our staff
Developing talents at the Circet Academy
That's why employees appreciate the Circet Academy
Training by specialists in their field.
Practical training and simulations.
Training in non-technical skills (soft skills).
Workplace coaching.
Customized training for our clients.
Certified training, including certified exams.
Certified Training
For Everyone.
The theoretical and practical training at the Circet Academy complies with legal standards or regulations from our clients. Furthermore, they are certified by independent organizations such as SECT, CBT, and renowned telecom operators and manufacturers throughout the Benelux.